Potsdam, September 2020
For more than two years, our association BanSenSuk e.V. has been promoting training, education, and development cooperation by organizing workshops, conferences and supporting professional development. To expand our support for small initiatives in LDC / LLDC countries, we have now entered a partnership with a Dutch foundation.
Postponed due to the pandemic situation, the coordination meeting with Stichting Ailine was finally able to take place in Potsdam on September 19 and 20, 2020.
Stichting Ailine is a Dutch non-profit foundation that aims to support small projects in research and education in LDC / LLDC countries. The goals of the foundation can be easily reconciled with the goals of BanSenSuk.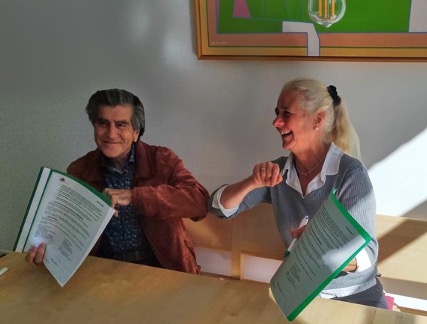 A Memorandum of Understanding was signed by the Chairs of both organizations on September 20, 2020. The developed organization manual serves as the basis for cooperation – including forms and guidelines for project applications, organizational processes, contracts, and reporting.
Through this partnership, the potentials of both organizations complement each other, and we look forward to supporting many small projects together.
The application form and further information can be requested at vorstand@bansensuk.de.