Bremen, July 2020
Let's Bring Tales to Life…
After last year's successful conference in 2019, TEDxKassel is going into the second round. While last year's motto Tales of tomorrow included visions about issues that will face mankind in the upcoming decades, this year's conference – organized by FLUDH – University of Kassel, BanSenSuk e.V. and movingschool e.V. – is going to bring these tales to life with visionaries that find solutions for seemingly insurmountable problems today.
Save the date: TEDxKassel – Bring Tales to Life – 24 & 25 October 2020
It is our aim to foster an active exchange of ideas and to show the world that each and everyone can make a difference. We are going to motivate our audience to take responsibility for a better future.
On the basis of concise and compelling TEDx talks relating to the subject of social and cultural entrepreneurship, we offer national as well as international visionaries the opportunity to share their social, cultural or ecological ideas across all disciplines of society. These solutions can therefore open new perspectives, broaden horizons and promote sustainable change.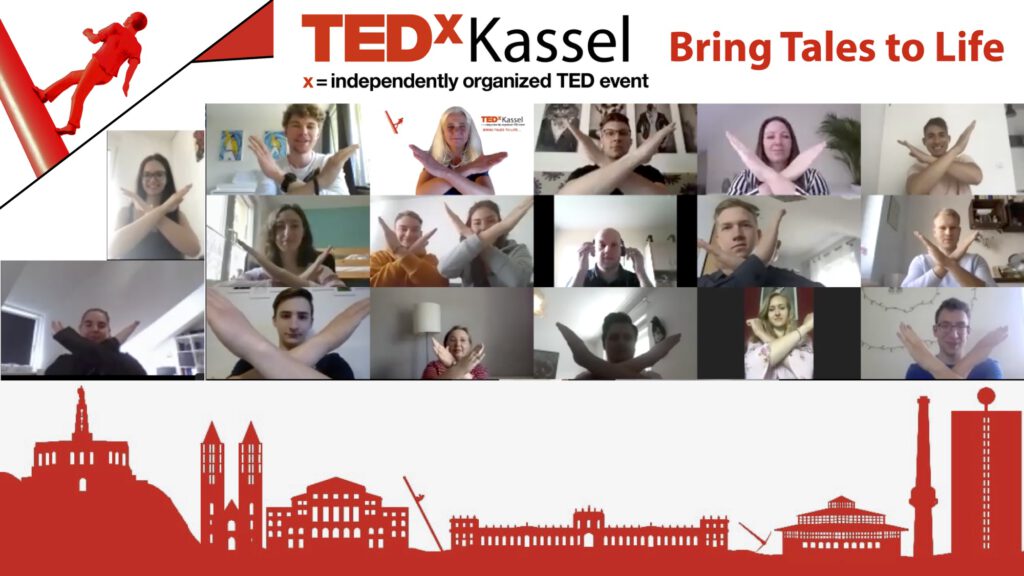 Subscribe to our NEWSLETTER to get the latest news or follow us on our Webpage, Facebook, Instagram or LinkedIn.