Kassel, October 2020
As a part of successive courses at the University of Kassel, we have been planning the 2nd TEDx Kassel conference since October 2019 under the motto
"Social and cultural entrepreneurship – Bring Tales to Life".
The event took place from October 24-25, 2020 in a hybrid format – partly online via livestream and partly in real life with a limited number of participants in the Neue Denkerei in Kassel. This technical balancing act was mastered through very intensive preparation and support with a highly motivated team of students.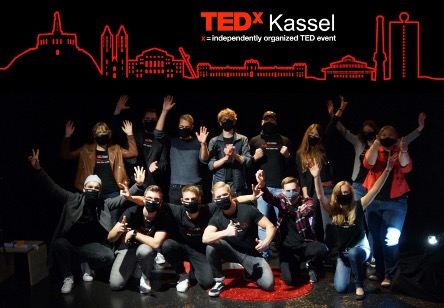 The event – organized and supported by BanSenSuk e.V. together with moving school e.V. – was a great success with more than 200 online and 50 (allowed) participants on site. In addition to 13 national and international speakers, six different thematic workshops, a start-up pitch for innovative local business ideas, a panel discussion, a jam slam and yoga / meditation sessions were offered.
We look forward to a continuing event in 2021.